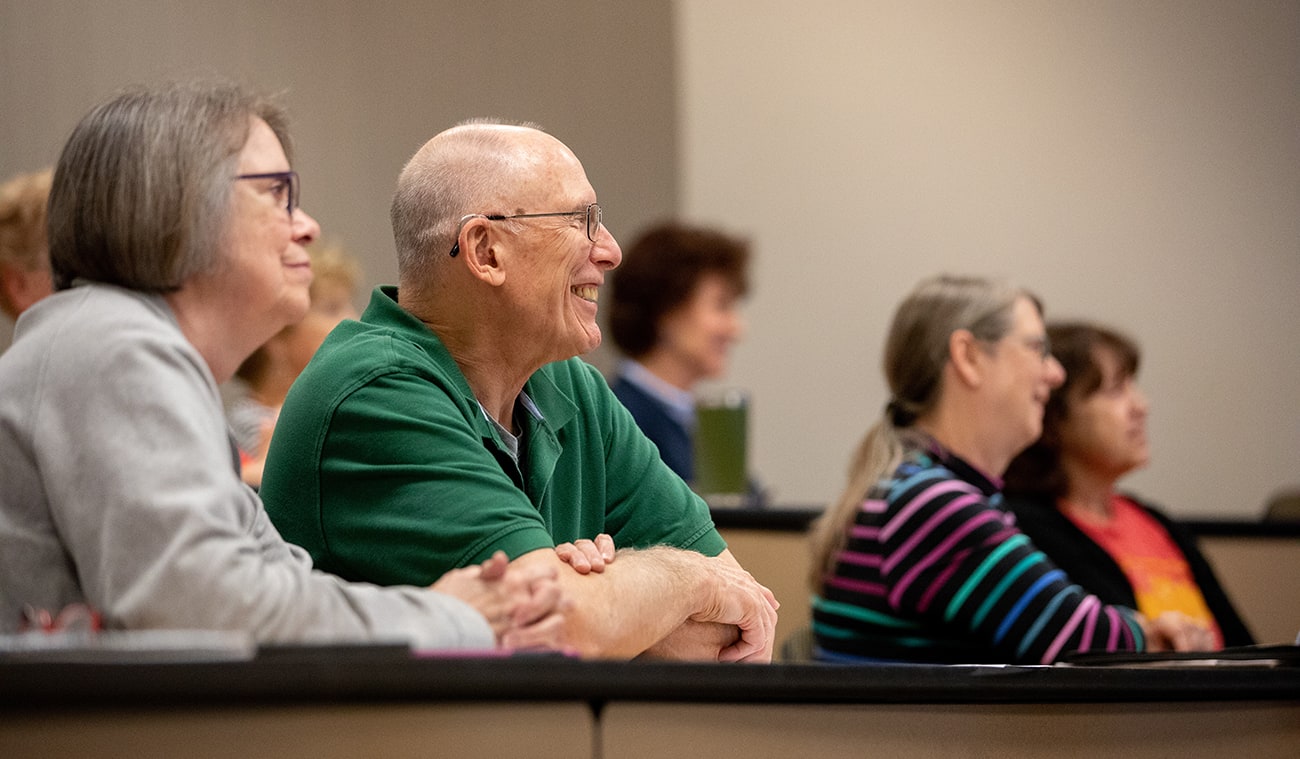 Low income seniors who cannot afford to take an Osher Lifelong Learning Institute course now have the option to apply for the Osher Senior Scholarship.
Scholarship Criteria:
Must reside in Douglas, Riley, Shawnee, Johnson, Leavenworth or Wyandotte counties,
AND, must live in subsidized housing,
OR, receive food stamps,
OR, be on Medicaid.
Scholarship Benefits:
Eligible seniors pay only $10 per Osher course.
Once approved, scholarship seniors can register for up to two courses per semester.