KU Aerospace
Short Courses
The Dr. Jan Roskam Faculty Opportunity Fund at the University of Kansas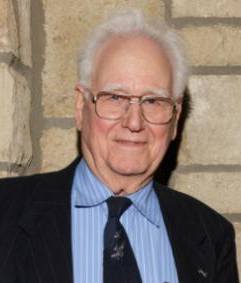 The Aerospace Short Course Program at KU started with an idea and passion—the idea to train leaders in the aerospace profession and the passion to innovate and to educate. It all started with Dr. Jan Roskam. The impact and influence that Dr. Roskam has had on theory and practice in airplane and configuration design, on the promotion of the field through his research and service, and on education and mentoring, is profound. With this history in mind, the Dr. Jan Roskam Faculty Opportunity Fund has been established to honor him.
The Dr. Jan Roskam Faculty Opportunity Fund at the University of Kansas will help attract and retain top faculty in Aerospace at KU. The fund will ensure that future generations of engineers continue to learn and grow from the direction of outstanding and distinguished professors like Jan.
To honor Dr. Roskam's legacy, please visit the KU endowment site. All gifts are tax-deductible. To make a multi-year pledge, please contact Molly Paugh (785-832-7319 or mpaugh@kuendowment.org).
Increase the impact of your gift by directing your company's matching gift benefit to Dr. Roskam's Fund. Please check with your employer to see how they match employee and retiree philanthropic giving.
Learn More
About the KU Aerospace Short Course Program